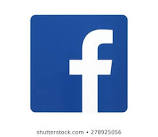 Also @   brisbanevhfgroup@groups.io
"Meeting locations and times."
"Unless otherwise noted, all general meetings are held on the fourth Wednesday evening of each month (except December), starting around 7:30 p.m.  Most meetings are held in one or other of the meeting rooms at the Chermside Library, cnr Hamilton Road and Kittyhawk Drive, Chermside.
See meeting times else were on this site!
How to join our great team.
First- Click on the Donate button
enter the amount of $40 for membership
log into PayPal (comes up on a new secure tab)
tick – Share your mailing address.
And send an email to VK4IF@QSL.NET to advise the club to request to join the club membership.
Brisbane VHF Group
Club email : vk4if@qsl.net
Phone 07 32568712
---
PRESIDENT

     
Dr Kevin Johnston VK4UH

 emai

l 

vk4uh@me.com
SECRETARY

 

  
Jason Morris VK4YOL    

email

vk4yol@qsl.net   
TREASURER
Peter Schrader VK4EA.      
email  VK4ea@wia.org.au
Vice President
Doug Friend VK4OE   

ema

il

uwaves@bigpond.com
CLUB
LIAISON OFFICER
Doug Friend VK4OE.     
email uwaves@bipond.com 
Club Call sign   VK4IF 

needs activating see inside under events.
Web site EDITOR  
email vk4mjf@gmail.com
WEBMASTER
 

   Sikosis
As of February 2014
---
---
The Brisbane VHF Group had a newsletter, "The Queensland VHF'er"  will be replaced with an on line PDF. This publication is a must read. 
The newsletter  promotes a high proportion of technical articles, covering all levels from simple projects for the new influx of foundation members, to state of the art techniques for the more technically adept.
 Membership of the Brisbane VHF Group is very low priced per year (April to March).
---
Updated 2014